Back to Events
Annual Meeting and Courses
SPR 2024 Postgraduate Course - Live Online
Thursday, April 25, 2024
at
8:00 AM (EDT)
to Friday, April 26, 2024 at 4:00 PM (EDT)
Event Details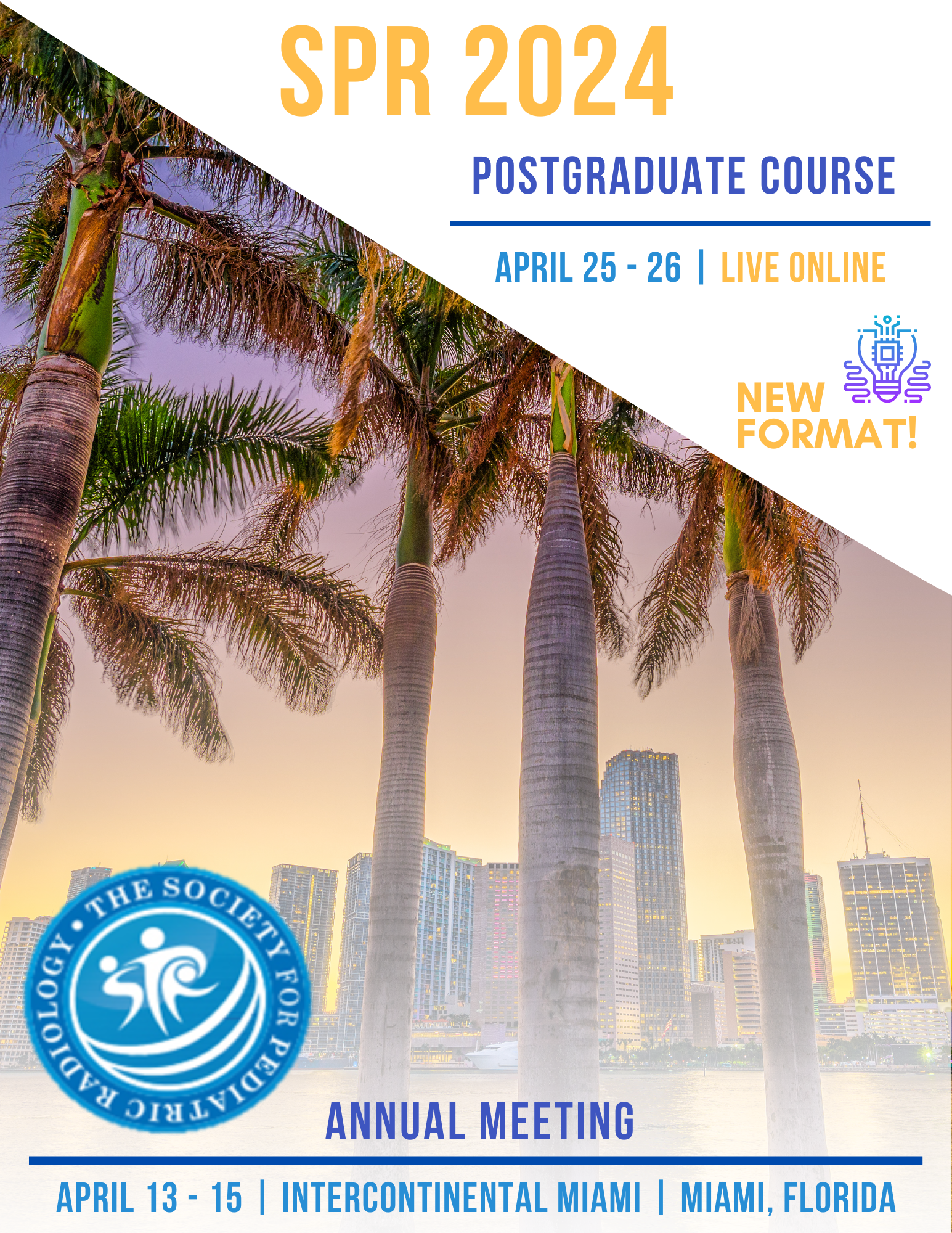 Program:
View the program-at-a-glance, here. The detailed program is coming soon! We are hard at work and updates will be posted as they become available.
Overview:
The 2024 Annual Meeting & Postgraduate Course has been structured so that the Postgraduate Course will be fully live online (April 25 – 26) following the in-person Annual Meeting (April 13 – 15). This Postgraduate Course is designed to enhance the competence of learners in effectively identifying and navigating challenges in pediatric radiology, including applying the most up-to-date research, technologies, and procedures available to optimally diagnose and treat children. Moreover, it will enhance learner competence regarding the implementation of patient safety and quality improvement programs. For details concerning the in-person Annual Meeting which will precede the Postgraduate Course, click here.
Target Audience:
The educational content is designed for all pediatric radiologists, general radiologists, residents, fellows, technologists and other allied health professionals that care for the pediatric patient.
Technical Requirements:
This live online course will be delivered using the Zoom Meeting platform which will be accessed through the SPR Online Learning Center - XPress. Additional information including access instructions will be delivered via email to all registered attendees one week before the start of the course.
Registration: Coming Soon!
We hope you will join us!